REPORT BY UNITED MISSION FOR THE NEEDY ON DAIZU KIDS SOYA BEAN PLANTING
PROJECT BACKGROUND
The green empowerment project initiated by United Mission for the Needy and Japan Africa Trust has been operational since July 2013. Its main objective is improved and sustained nutrition of school going children. In 2014, it was decide that activities would be spread out to community groups within their farms so that they too would embrace and spread knowledge gained from planting and harvesting activities at the Learning Center in Malava. This was aimed at ensuring community members embrace and learn benefits of planting and eating soya and the nutritional benefits. Eventually, UMN and JAT hope that soya can be incorporated as a complementary food as well as a cash crop by the communities in the Western region of Kenya.
ACTIVITIES
<![if !supportLists]>1. <![endif]>Edutainment for Kids
Children were mobilized on Chegulo and Mwamba for Soya Planting activities on July 19th, 2014. A total of 50 participants from both sites participated in planting. Activities began with educative competitive activities organized for children. These included song, dance and poems.
<![if !vml]>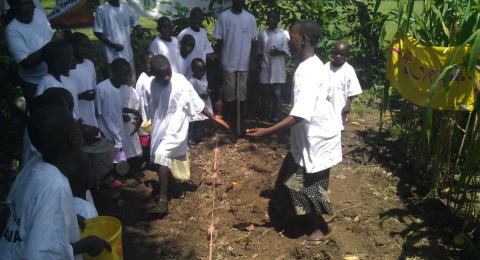 <![endif]>
<![if !vml]>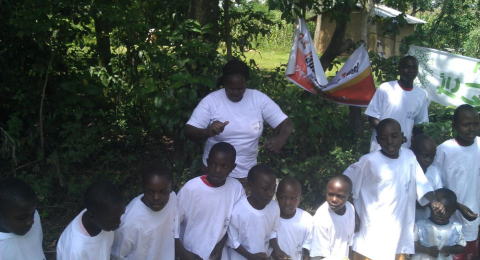 <![if !vml]>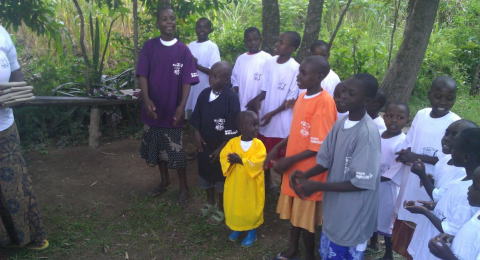 <![endif]>
Daizu Kids reciting poems on soya bean planting day - July 2014.
<![if !supportLists]>2. <![endif]>Soya bean planting
UMN in collaboration with community mobilizers in Chegulo and Mwanba organized the children to participate in the planting of soya bean on their farms.
<![if !vml]>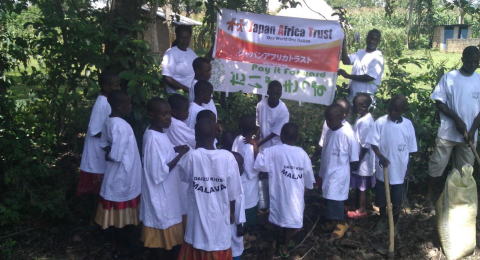 <![endif]>
<![if !vml]>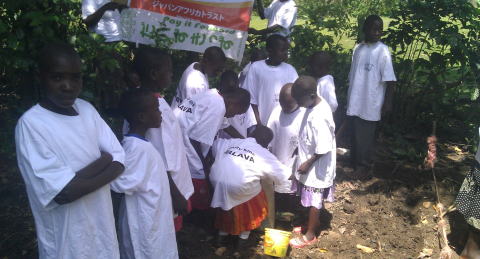 <![endif]>
Daizu Kids assembling farm equipment, seeds and fertilizer for planting
<![if !vml]>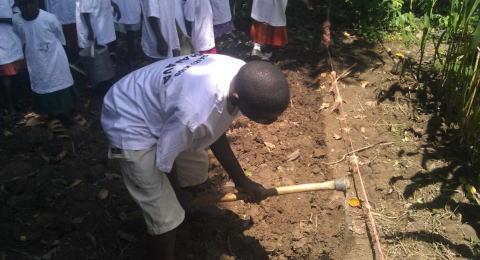 <![endif]>
Daizu kids preparing land for planting soya beans
<![if !vml]>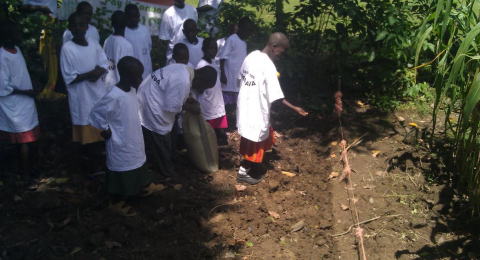 <![endif]>
<![if !vml]>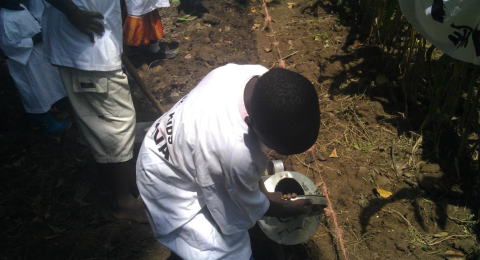 <![endif]>
Daizu kids planting soya beans
<![if !supportLists]>3. <![endif]>Training & Sensitization
Other activities carried out during the Daizu Kids planting day included sensitization and training of community on need to embrace soya bean farming. Children and community members were taken through the planting process including when to weed and care for crop as it grows..
UMN community mobilizers have continued with sensitization meetings in various villages around the project area with a view to encouraging individual farmers to plant soya beans alongside other traditional crop such as maize and beans. Soya beans planted at the demonstration plot have resisted harsh weather conditions including cold weather and rain with hail stones producing a good yield as opposed to the traditional bean counterpart. With the demonstration plot receiving a continuous flow of visitors, it is hoped that it will serve as a good example for the community to embrace soya bean planting as a measure to curbing food insecurity and nutritional balance within the county.
FUTURE PLANS
UMN plans to continue with sensitization of communities to participate in the Daizu program for nutritional benefits as well as economic empowerment. Our community mobilizers in Chegulo and Mwamba areas (2 of UMN's affiliate Community-Based Organizations) respectively have set up demonstration plots within their communities for easy access by members eager to observe and learn more about soya farming.
We also intend to continue working closely with County Agricultural Officers in Malava to provide extension support to farmers who enrol in soya bean planting. We shall also carry out follow up and monitoring of our affiliate CBOs with a view to assessing progress of soya beans in a lead up to harvesting activities in October 2014.
トップページへ戻る